Check the Vermicomposting or Worms links on the right under "Posts by Topic" to learn more about vermicomposting including how to build your own inexpensive vermicomposter.
The red wigglers I ordered arrived. They came from Uncle Jim's Worm Farm (you can order them from Amazon or on their website) and this is what I found after opening the box: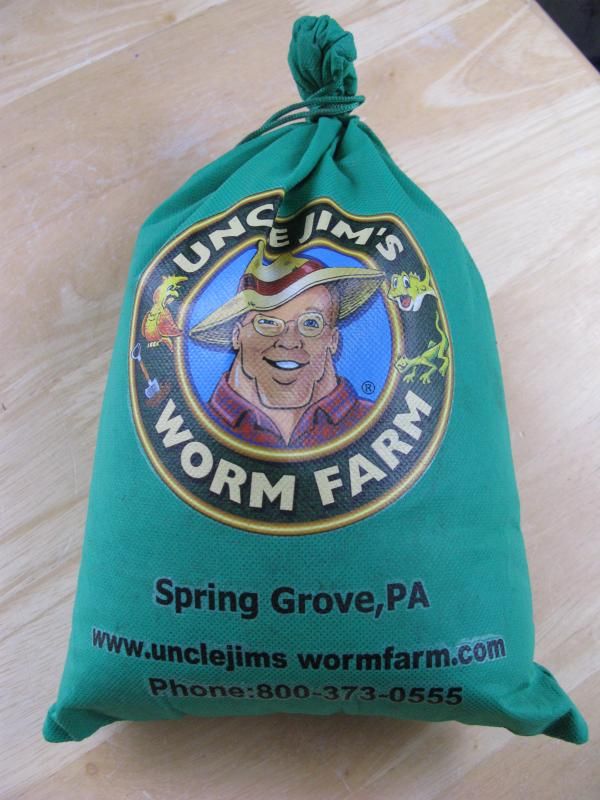 As you can see, the worms come in some bedding:
I added the contents of the bag to the composter tray that already contained food and bedding,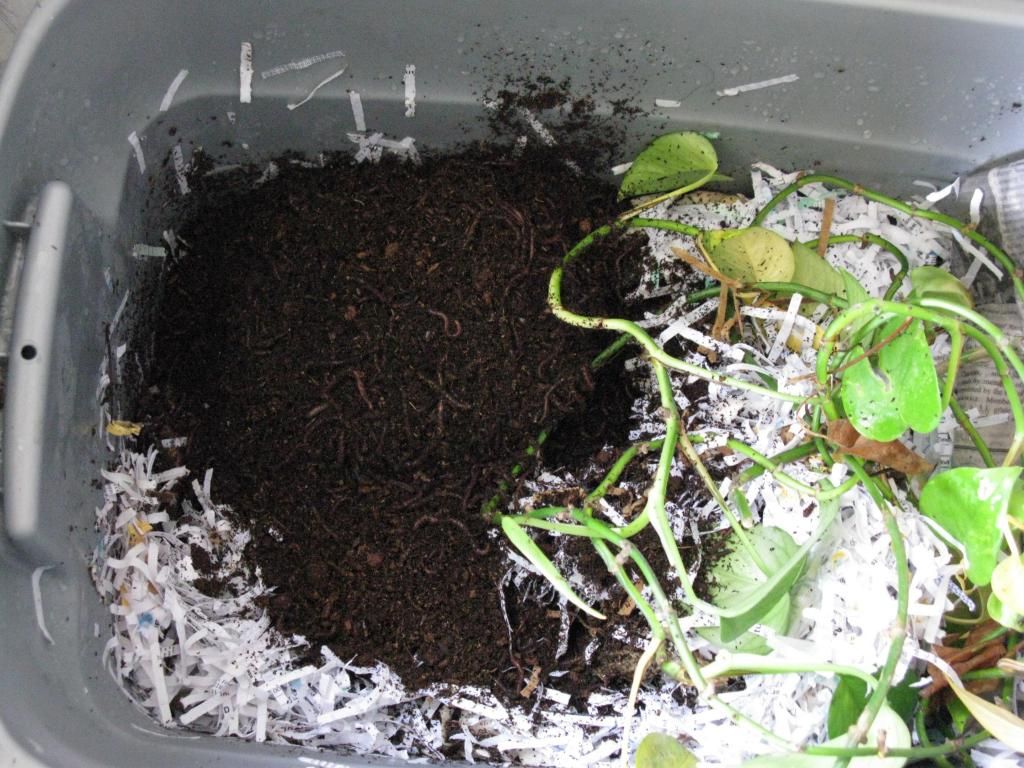 moved bedding and food over them,
and then covered it all with a damp newspaper.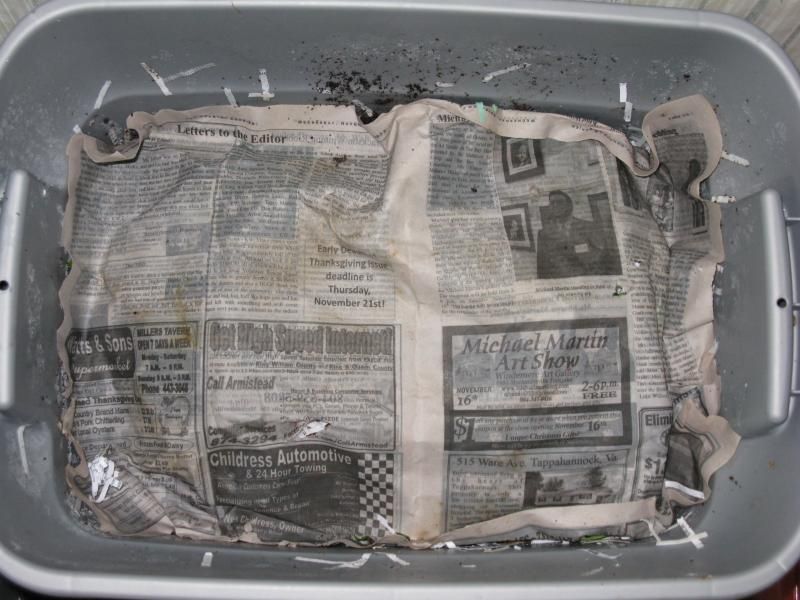 And spice mining is now in full swing.